Do you always wonder how your favourite celebrities have such flawless skin? Do you obsess over having glowing skin? Are you looking for skin care tips in summer at home that would work for you? Don't you worry, we have it all sorted out for you. We will be taking you with us on a journey to discover the best options in skincare for you and that too by just following a few easy tips.
✍ Fall In Love With The Skin You Are In
It doesn't matter if your skin is dry, oily or in combination it needs to be given a lot of attention and love. Skincare is essentially about cleansing, toning, and moisturizing your skin but even the food that you consume or the amount of water you drink affects your skin thus proving it is a very vast subject.
Skin Care Tips in Summer at Home
Summers bring with them a lot of fun in the form of holidays, mangoes, extra sunshine but the amount of sun exposure the skin is exposed to can cause many skin problems. You have to protect your skin from sunburns, rashes, breakouts, tanning, and other annoying skin problems. We have got some special summer skincare tips and skin glowing tips before you step out in the sun this summer or skin care tips in summer at home if you're chilling out home. Have a look!
Dry Skin Care Routine in Summer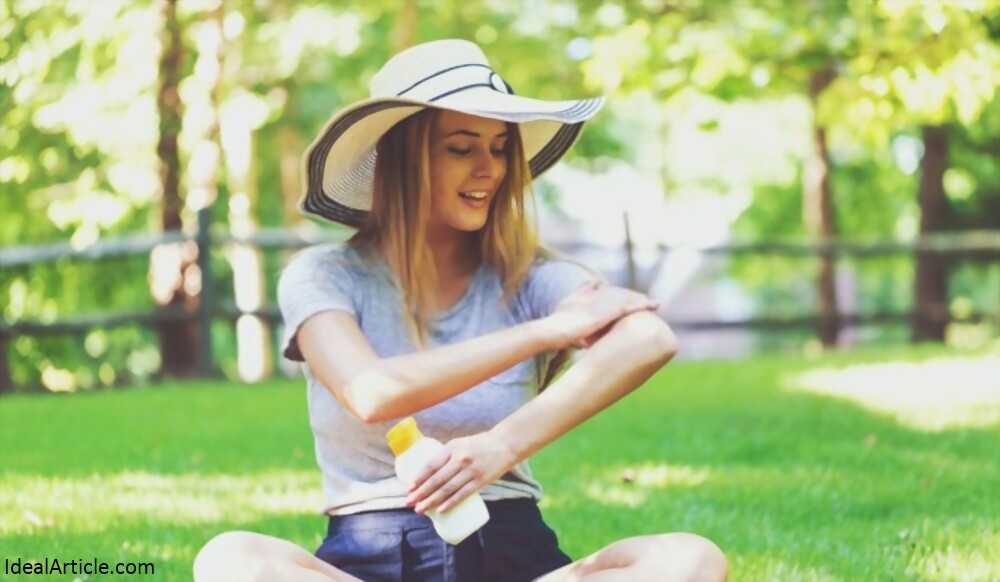 S For Skincare, S for Sunscreen!
You cannot afford to not apply sunscreen in Summers unless you are living in Antarctica. For dry skin, you must use a sunscreen that is cream-based so that it helps in keeping the skin moisturized and hydrated. Make sure your sunscreen has a minimum SPF of 30 or more. Sunscreen will not only protect your skin from sunburns and tanning but also potential skin cancer caused by harmful UV rays. Good sunscreen is the most basic and integral part of skincare. If have to keep on reapplying every 2-3 hours. There are ample sunscreens for dry skin you can buy in the market, you can also make your own at home.
Recipes for Homemade Sunscreen
➤ For Instant Use
Ingredients you need- 50ml mineral water, 1 tablespoon of aloe vera gel, half tablespoon of sunflower oil, and a few drops of Vitamin E to provide moisturization to the dry skin. Mix all these ingredients in a bowl and put them on your face. Let your skin drink this sunscreen for 10-15 minutes before you step out of the house.
➤ For Storage And Use
Ingredients you need- ¼ cup coconut oil, 2 tablespoons of powdered zinc oxide, ¼ cup aloe vera gel, 1 cup shea butter, and 25 drops of walnut extract oil. Take a pan and heat all the ingredients apart from zinc oxide and aloe gel. Let it cool for some time and mix the aloe gel, and when it becomes completely cool, add the zinc oxide. Keep this mix in a glass bottle, and voila, you have a bottle full of sunscreen waiting to be used.
➤ Avoid hot water showers
Hot water showers in summers can make your already dry skin drier. Hot water strips your skin of essential oils, making it lifeless and drier. You must not rob your skin of the essential oils that it requires, so keep it cool by taking cold water showers.
➤ Oatmeal Baths
Take some oatmeal from your kitchen, powder it in a mixer and then mix it in your water, with which you will take a bath. Oatmeal is one of the best remedies to fix dry skin that can easily be found in your kitchen. This is an important dry skincare routine in summers.
➤ Wash Your Face
Wash your face using cold water, preferably with a cream-based face wash and not soap. Again, most soaps will make your skin drier, whereas a good cream-based face wash will give your face the right amount of nourishment and leave it feeling squeaky clean.
➤ Moisturize Your Skin
Honey, coconut oil, aloe vera gel- all these three products work as great moisturizers for dry skin. They improve skin hydration and make it look and feel juicy. Honey can and aloe vera gel also have healing properties in them. Coconut oil for dry skin is an age-old remedy that all our grandparents will vouch for. It is essential to moisturize your skin at least twice a day.
➤ Exfoliate Your Skin
You ideally require to exfoliate your skin at least two times a week, especially during summers. You can easily make a good exfoliator by using kitchen ingredients like baking soda, cornmeal, your favorite Nectar of Life coffee, corn flour, sugar and more without spending a lot of money.
Recipes For Exfoliation Mixes At Home
➟ Use Kitchen Ingredients
You need- besan, milk, oatmeal, lemon, and turmeric. Make a paste of all of this and rub it on your skin for a few minutes and then splash some cold water on your face to wash it off.
➟ Use Luxury Ingredients
You need- sandalwood powder, curd, and a pinch of turmeric powder. Make this into a paste and scrub your face with it. This one is ideal for adult skin.
Oily Skin Care Routine in Summer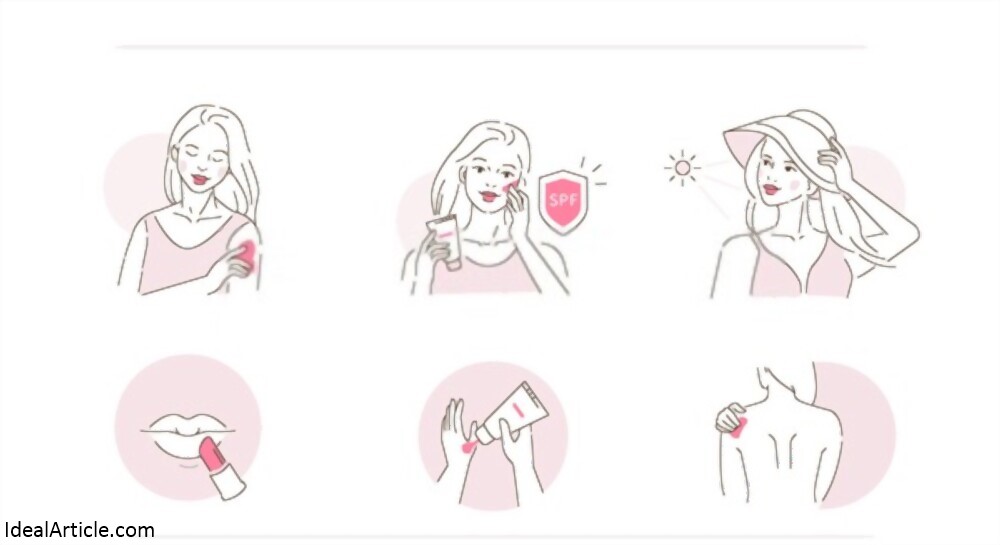 Sunscreen for Oily Skin: you might find most sunscreens super sticky, giving you a white cast on your face, but there are many sunscreens in the market specially designed for oily skin. They won't give you acne. They are non-greasy and won't clog your pores. Use a gel-based sunscreen. You could also make your own at home.
How To Make Homemade Sunscreen Lotion For Oily Skin
🡆 Ingredients You Need 4 drops of clove oil, 4 drops of peppermint oil, and 10 tablespoons of aloe vera gel. Mix all these ingredients till they blend well and put them in the fridge. Within a few hours, your sunscreen would be ready to use.
🡆 Rub An Ice Cube On Your Face
Rubbing a cube of ice on your face will not only tighten your pores but will also reduce excess oil production. To up your skincare game, you can also make ice cubes of lemon and rose water. A combination of these to will work like magic on your oily skin.
🡆 Gel Based Face Washes And Moisturizers
A good gel-based face wash will give a deep cleanse to your oily face. It will wash off the excess oil and acne-causing bacteria. It will remove all the dirt and grime from your face and make you feel great about your skin. Also, use a gel-based moisturizer that is lightweight and not too greasy on your skin.
🡆 Homemade Face Packs
If you want to have great skin, you will have to put in the effort and be consistent at striving for it. You have to invest your time in making face packs and religiously taking time out to apply them if you want results.
Some of the Best Homemade Masks for Oily Skin
▶ Tomato Juice Face Pack
You can simply cut a tomato and rub its juice on your skin. It will lighten your scars and blemishes and even out your skin tone. You can blend half a tomato into a puree with half a lemon, apply it on your face and wash it off after 10 to 15 minutes.
▶ Honey Face Pack
Honey is an age-old food and is a great anti-oxidant. It helps prevent and remove acne, blemishes and makes the skin look smooth. Take one spoon of honey and one spoon of aloe vera gel, apply it to your face and wash it off after approximately 25-30 minutes.
▶ Turmeric Face Pack
We Indians have been using turmeric for beauty treatments for centuries. Take a teaspoon of turmeric, another teaspoon of honey along with a teaspoon of yoghurt. Mix it all and apply it to your face. After a few minutes, wash it off with cold water.
Final Words
Now you get a good understanding of what could work for your skin based on your skin type. But you must also know that certain things you must follow irrespective of your skin type like watching what you eat. You must eat a good mix of seasonal fruits and vegetables for glowing skin.
Also, for happy skin, you have to try and drink 2-3 litres of water every day. Your skin needs to be hydrated. Also exercising always benefits the way you look. So, get ready to get the skin of your dreams now that we have given you all out secrets. Try our tips now and thank us later. ✌