While maintenance of skincare and beauty can be tedious, it does play a significant role in first impressions. Physical beauty is related to a person's mental and physical health, and it must be maintained at any cost. By following good skincare, we can prevent ageing of the skin and various skin problems. Some methods and remedies can help you cleanse, moisturize and protect your skin. While some believe that skincare is time-consuming and expensive, a daily skincare routine at home with home remedies can work wonders for your skin and come to your rescue. The article tells us about the best skin care remedies known to people and ways to follow them to obtain glowing, lustrous skin.
Daily Skin Care Routine at Home for Better Skin
Daily skincare routine at home with home remedies for better skin involves the following tips:
To protect the skin from direct sun rays, prefer using a broad-spectrum sunscreen of SPF 15. Protective clothing is recommendable too, for better shielding to the sensitive skin areas, to block ultraviolet rays from penetrating your skin. It can help you avoid skin diseases.
Never smoke since smoking can damage collagen and elastin and make your skin look older, ending in wrinkles.
Always treat your skin gently by limiting bath time, avoiding solid soaps, patting your skin dry, and moisturizing it to avoid skin irritation and rashes.
Following a healthy diet that includes plenty of whole grains, lean proteins, vegetables, and fruits is the best measure to take up for your skin.
Always maintain your stress at a level so that your skin remains youthful and clear. Try getting at least 8 hours of ample sleep to avoid mental pressure, which can also be bad for your skin.
Exercise regularly to sweat the toxins out.
Following the above tips helps you keep the skin rejuvenated and fresh with hardly any scope for significant skin problems. It also helps you keep your skin rejuvenated, free of bacteria, and ensures your skin emits a bright glow.
Some essential ingredients found at every home that cleanse, purify, moisturize, brighten and calm the skin are:
Turmeric
Besan
Rose Water
Almond oil
Milk
Sandalwood
Saffron
Curd
Aloe vera
Honey
Cucumber
Coconut oil
Some fruits and vegetables and many more.
These ingredients are very natural and contain antioxidants, including various components enriched in the goodness that compliment your skin in miraculous ways.
Some of the famous daily skincare routines at home with home remedies are given, which do not consume much time and are easy to prepare. You can adopt several measures to fight different skin issues.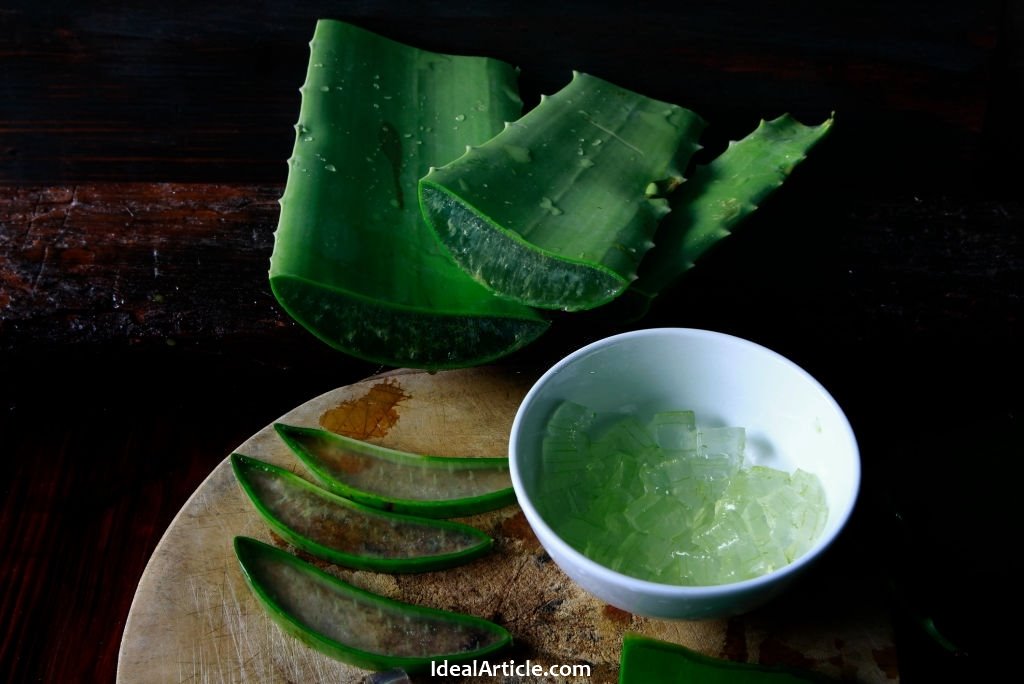 Some Popular Daily Skin Care Home Remedies
To Keep Calm Your Face and Reduce Excess Oil
Add two tablespoons of besan flour, half a teaspoon of turmeric, and cold rose water into a bowl and blend it into a fine paste. Apply the mask for 30 minutes and wash it off with warm water to keep your face bacteria-free and clear.
For Nourishment and Promote Blood Circulation
Apply almond oil evenly on your face, massage your face smoothly with a stone roller, and finally wash it off with warm water to increase the circulation of fluids.
Try applying Raw Milk, Saffron and Sandalwood paste face mask to brighten your skin.
Apply aloe vera and honey mask for 30 mins and wash it off with cold water to soothe irritation, cool your skin, and keep your skin hydrated.
An excellent remedy for sunburnt skin is the cucumber and yoghurt face mask that can be removed with cold water and cleanser to cool your skin.
Try rubbing cold fruit slices like tomato and papaya to lighten and smoothen your skin.
Use ice cubes to rub them on your skin and close up pores.
If you desire to have dust and make-up free before going to sleep, try washing your face with cold water and a light cleanser and moisturize it so that your skin doesn't catch any allergies.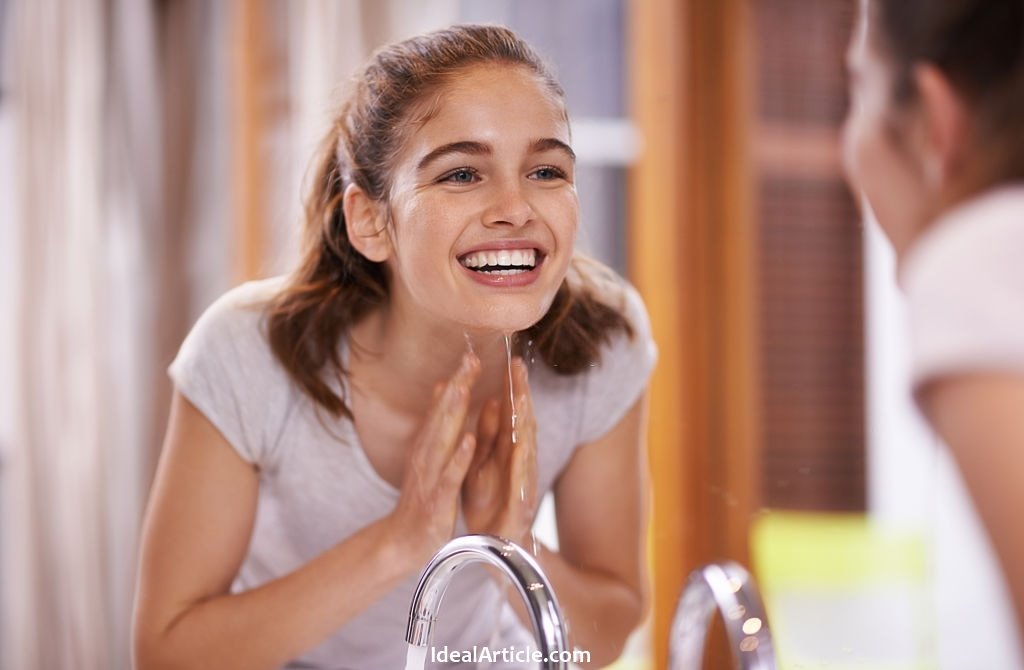 To obtain radiant skin free of wrinkles and allergies, avoid using face masks and beauty products that contain strong chemicals as they might harm your skin over time. Instead, help yourself with a natural daily skincare routine at home with home remedies to keep it simple, healthy, and glowing.